New MultiPad Color 7.0 3G with Parental Control!
Customized MultiPad Color 7.0 3G with educational apps and games for children.
But only if mummy approves!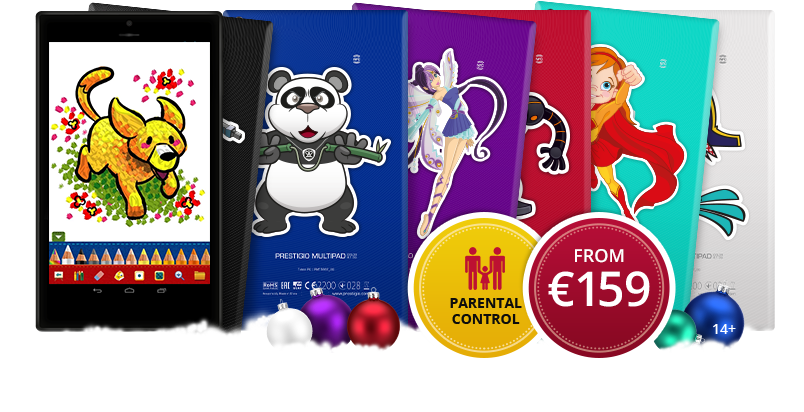 Make your Color unique!
Choose a color, pick a sticker with your child's favorite hero and create a perfect Christmas gift for both of you!
MultiPad Color 7.0 3G features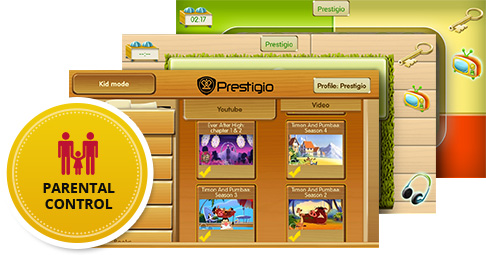 Parental Control
Keep your kids safe online! Track when and how the tablet is used by your child without peeking over their shoulders. With Parental Control you can protect exiting Kids' mode with password, lock the possibility of changing any settings, restrict all purchases and installing new applications, restrict making calls and sending SMS messages functionality. Only approved apps and games with time limitation.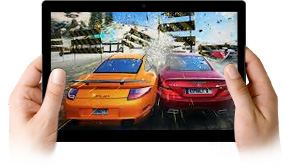 Games
Tons of colorful and developing games specially designed for children and free for Prestigio users!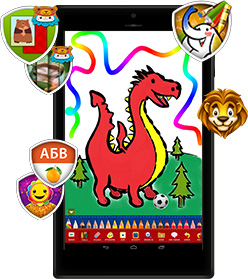 Kid's Apps
Teach and develop your child with free educational apps.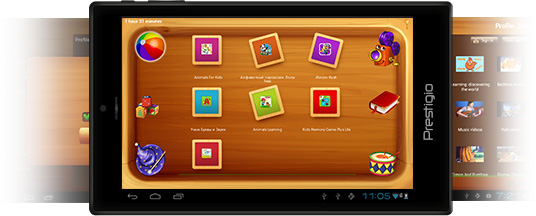 Kid's Launcher
Now you can give your tablet PC to your child and go about your business with no worries. The reliable and easy to use parental control system will make the process of communication of your child with the tablet completely safe. You will have complete control of what your child has access to.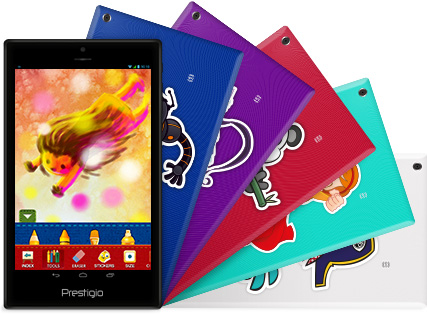 Colorful Choice
Following the equilibrium vibes of the season, MultiPad Color 7.0 3G is presented in 6 color options: black, white, red, blue, mint and violet. Pick the color that matches best your style and individuality.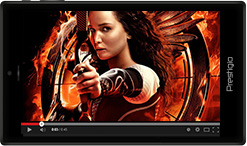 Exceptional Performance
Achieve the fastest speeds with the Quad Core processor powered by MediaTek chipset, allowing you to easily accomplish the most demanding tasks. The Dual core graphic card Mali 400MP2 in combination with 1GB of RAM brings your video and gaming experience to a new level - watch movies at Full HD 1080p and play the most dynamic games in 3D.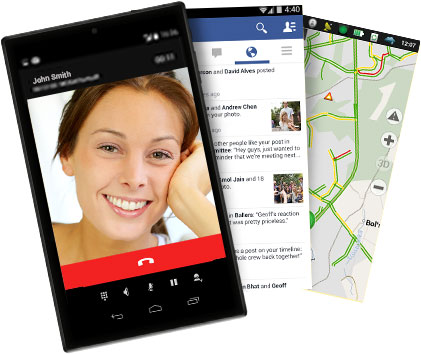 Wide Connectivity Options
Automate tasks with NFC, get fast access to anything you need with 3G internet with HSPA+ support, make phone and video calls, take photos and share them to social networks, easily transfer data between devices, travel comfortably with GPS navigator and enjoy music with FM radio.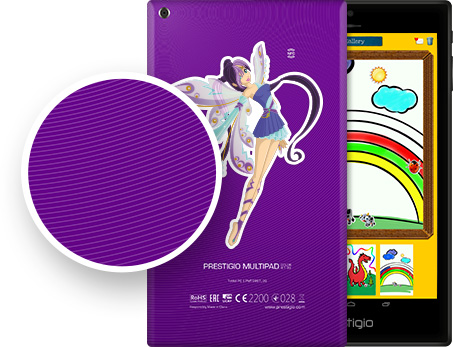 Unique Texture
The back cover of MultiPad Color 7.0 3G is decorated with IML texture of radial shape. This unique detailing gives a fresh look and a nice touch feeling.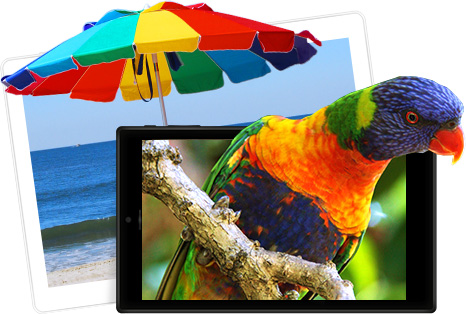 Crystal View
Enjoy a remarkably crisp and bright view on a highly portable 7.0-inch IPS display with a resolution of 1280x800 pixels and 216 PPI.
Out-of-the Box
Running an intelligent and beautiful Android OS up to version 4.4, you can enjoy all the benefits of Android devices. Your MultiPad Color 7.0 3G is ready to use as soon as you switch it on for the first time as many useful apps are already preinstalled. Download more than 1,000,000 apps from Google Play.
Want all these features?
Buy MultiPad Color 7.0 3G for Kids
€159
Best Apps for your child!
You can save up to 140 euro on Applications with special offers. So don't forget to choose the best App for your Prestigio device!
The best coloring and drawing app not only for kids but also for their parents! Bright drawings, voice recorded invitations for children, wide color palette, multiple stroke sizes, erasers and stickers.
How good is your memory? A classic all-time favorite card game designed for children. The cutest animal cards all face down on the screen, pick a card and match it with another!
50 gorgeous puzzles of the world's most stunning creatures. The animal kingdom in all its glory from cats and dogs to kangaroos and cheetahs.
The music jukebox is the perfect introduction to classical music. It's fun and developing application with kid-friendly design and involving interface.
Teach your child their first letters with the My first ABC Alphabet application.
English has never been so easy! With LinguaLeo it's quite easy not only for children but also for their parents.
The Platformer is an arcade-style adventure game in 3 chapters. Solve all the puzzles, and get awards on the way from the cozy land of Kikoriki to the Megalopolis.
Jump in and get tapping with Tap the Frog HD! Join 20,000,000 Tap the Frog players across the globe!
Smarty preschool adventures
Learn and have fun by playing easy game for preschooler. Game levels progress from basic to advanced academic skills: teach colors, shapes, numbers and counting.
Want all these apps?
Buy MultiPad Color 7.0 3G for Kids
€159
Compare Model Specifications
Model

MultiPad Color 7.0 3G
PMT5777_3G
Display
7.0" | 17.8 cm, 800 x 1280 pixels (16:10), IPS LCD Capacitive Multi-Touch
CPU
Quad Core MT8382V ARM Cortex A7 1.30GHz
GPU
Dual Core Mali 400MP2
Memory
1GB RAM | 16GB ROM
OS
Android 4.2 Belly Jean
Connection
21Mbps | 5.76Mbps
Built-in Devices
GPS-reciever, Bluetooth 4.0, Phone, NFC, FM
Front | Rear Camera
0.3Mpx | 2.0Mpx
Slots
Memory Card up to 32GB, SIM Card
Audio | Video
Mic., Speakers, 3.5mm Jack
Dimensions and Weight
193 x 113 x 9.2mm, 296g
Accessories Included
USB Cable, OTG Cable, Power Adapter, Quick guide, Warranty Card, Pouch
Buy customized
MultiPad Color 7.0 3G!
€159
Free Express Delivery
We deliver our products in more than 54 coutries around the world
Always Up-to-Date
To keep your device updated, automatic over-the-air updates (OTA) will provide you with the latest firmware available.
International Warranty
We provide you with 2 years of international warranty and service centres around the world.
Prestigio Support
Contact our Live Call Center or visit our FAQ & Web support pages.